Neo Cloud Lock - Drilling Template
This template is suitable for
Neo Face Lock




Neo Fingerprint




Please also note that a stainless steel door template can also be purchased to vastly increase the preparation time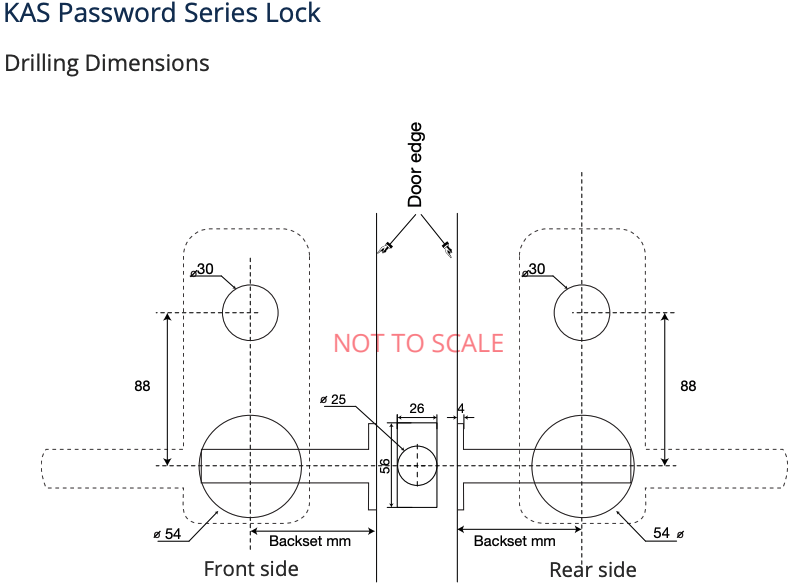 PDF have been attached to this article for your reference. Please note PDF's are not to scale.
Related Articles

Neo ACR & Neo Cloud Lock - User Guide for Local Management

Preface Local Management and programming (as per below) are not required if you are managing locks access via the mobile App or via a Web Console. Please Note: Battery operated Neo Locks are not recommended for use as "Common Doors". Get the Free ...

Platinum Lock - Drilling Template

Platinum Drilling Template Speeds up installation time by 50-80%! Suitable for tubular latch or mortise latch 70mm backset only Wraps around the door and clamped in place to easily and quickly mark the drill holes Use the notches on the side to align ...

Neo Cloud Lock - Handle Dimensions

Please see below for the handle dimensions for the Neo Cloud lock. Please see attached PDF's for your reference.

Neo Cloud Lock - Hardware Installation Guide

Preface Electronic locks are sensitive and advanced products with fragile microchips and hardware. Please be aware that the position and type of environment the lock is installed in can affect its lifespan. To install the lock, we recommend ...

Neo Cloud Lock - Fire Certificates

Neo Cloud Lock holds the following fire certificates. KAS recommends you speak to your certifier and supplying them with the relevant certificates before purchasing any hardware TUBULAR LATCH E-Core Pyropanel Firecore MORTICE LATCH E-Core Pyropanel ...